How everything started…
I was sitting on a hilly sand dune, gazing into to never-ending horizons of the Iranian desert.  In 2017, I left Germany for a Bikepacking trip from Tiblisi to Teheran with a friend. We haven't had any bikepacking-experience by then, just wanted to try something new as we were bored from the usual backpacking trips. So we bought new bikes and bags. Nothing special, two cross bikes, four very big Ortlieb panniers and some bikepacking bags and we were ready to go.

For this trip I created an Instagram account. I wasn't that kind of a social media kid at this time (I had never used Instagram before). But I wanted to share our experiences on this amazing trip with other people and find out if more people would be interested in doing bikepacking trips in a group. I haven't been passionate about my job as a business consultant/ accountant in the last years and thought about quitting my job and start with something new that I was really passionate about. So, even if it took another few months to finally quit my job this was the start of a new life.

During the trip in Georgia, Armenia and Iran, I somehow found the Instagram account of the Silk Road Mountain Race and absolutely loved it. I followed the race like I was racing it by myself. Soon, I was wondering if I would be able to cover such long distances as well.

Unfortunately, I few days later I was involved in a crash. I checked the route on google maps, looked up and suddenly there was a car in front of me. I hit the car, fell down and was lucky that no more cars got involved. Some Iranians came to help me. I had a long and deep cut on my foot and didn't even realize the pain in my knee at this moment. We took a break and soon my knee was hurting badly. A taxi brought me to a hospital, however, the level of the Iranian service in a hospital is quite low. So I had to wait for an MIT in Germany (was about 6 or 7 weeks). When I sat in front of the doctor and he told me the diagnosis it couldn't be worse. I tore my cruciate ligament.

I finally got operated in early November. Recovering was the worst as I had to lie in bed for several weeks. I had already been accepted for the Italy Divide and Silk Road Mountain Race. So preparation was going to be at a minimum level. Italy Divide, my first ultra-distance race, was following a route starting in Naples and going all the way up to the Garda lake. 1.200 km with 23.000 m of climbing. The loneliness and exposure to the extreme changes in weather clearly left its mark on me. I found myself somewhere between pure enthusiasm and deep sadness and scratched after the 6th day. Well, now I knew that ultra distance races really required a lot of both mental strengths and physical abilities.

Soon, I was racing some ultra distance brevets in Berlin and the Bikepacking Transgermany that is another ultra distance multiple day bikepacking race with a distance of 1.700 km. In the end of July, I flew to Kazakhstan to prepare for the second edition of the Silk Road Mountain Race. This race had brought me to (ultra distance) cycling and I was more than happy to take part among so many other exceptional riders.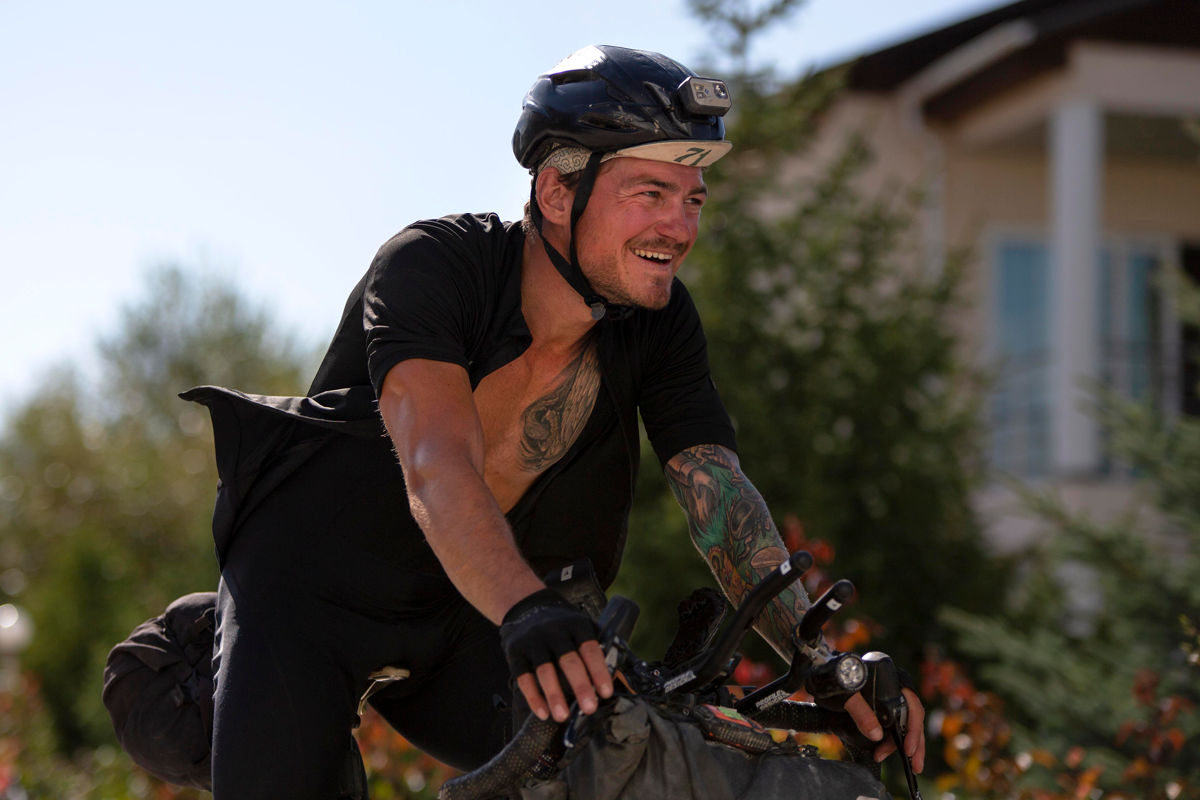 The first "Stan"
There are a bunch of countries ending with "stan" right in the middle of the Eurasian Plate. Kazakhstan, Pakistan, Afghanistan, Turkmenistan, Uzbekistan, Kyrgyzstan and Tajikistan. Most people know Afghanistan and Pakistan from a history of warfare point of view, others might have heard something about the radicalisation of Islamic people in Turkmenistan and Uzbekistan. But it's not very much that we know about those countries. Starting at the Silk Road Mountain Race (SRMR), an ultra distance bikepacking race in mountainous Kyrgyzstan, became a great desire after I dotwatched last years event.

After my application for the hardest cycling race in the world (at least that's what the media says) was accepted, I began to prepare for the race. What's the nature like in Kyrgyzstan? What food do they eat? What's the temperature like? Are there any people living there at all? What will the roads look like? What are the re-supply options?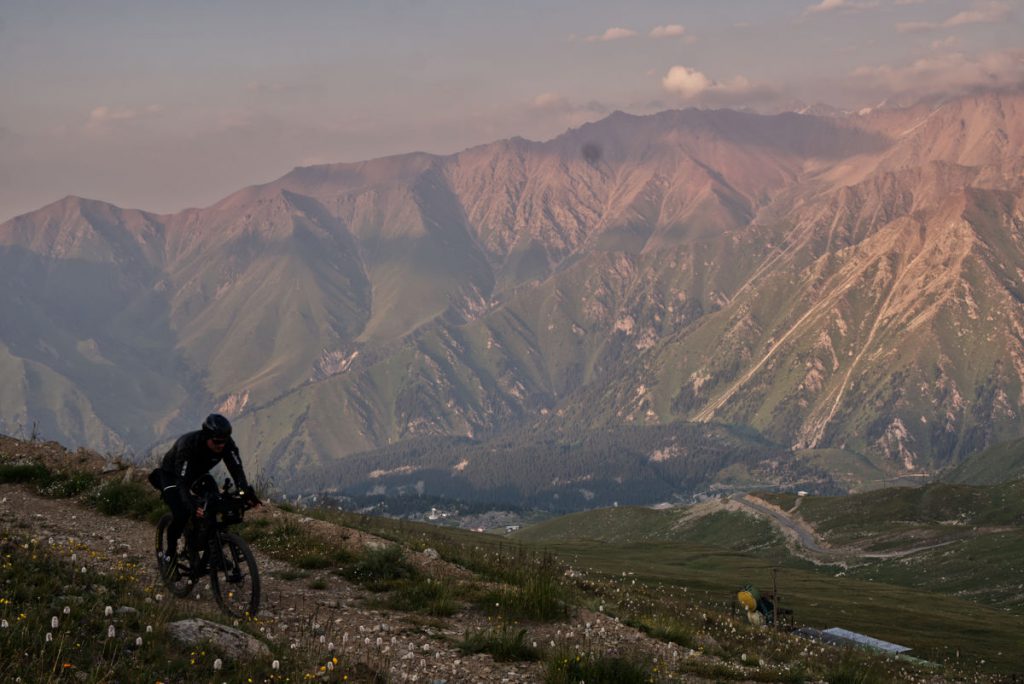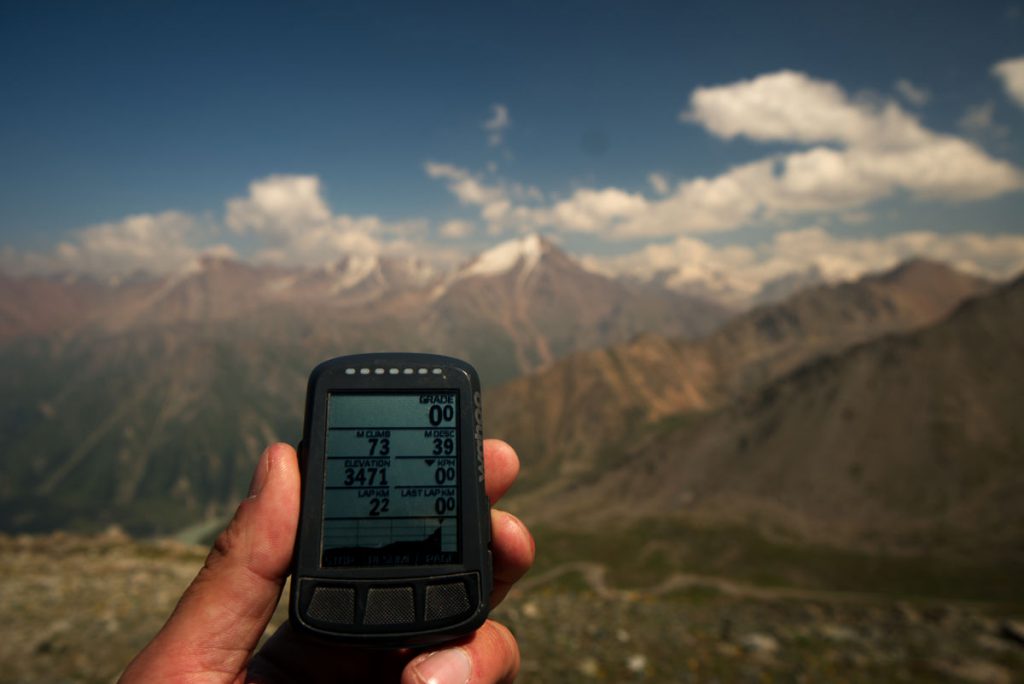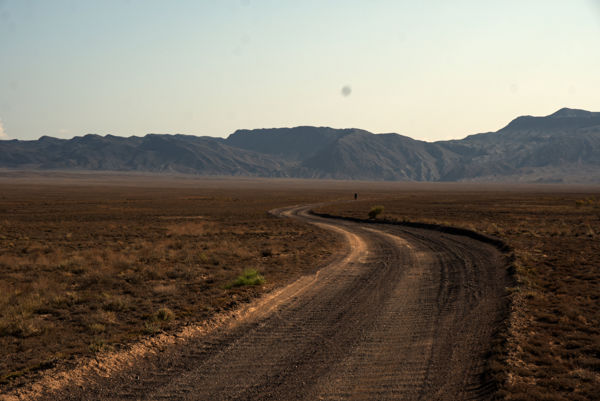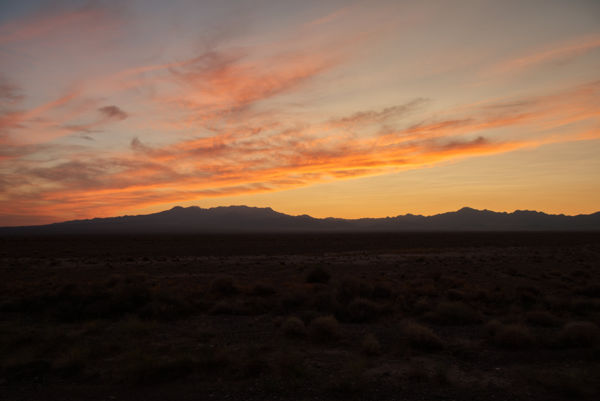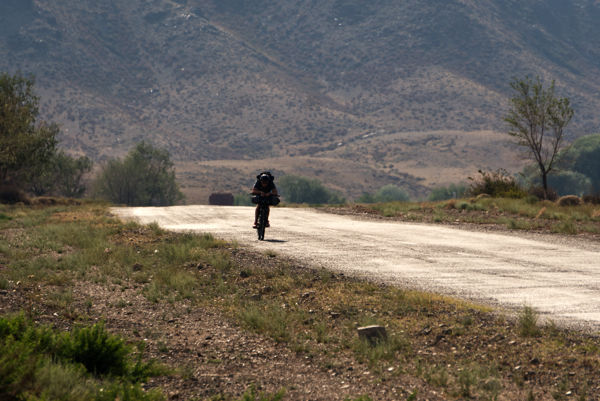 One of the most important issues to finish the 1,700 km long bikepacking race was how I´m going to handle the altitude. I´ve never hiked higher than the top of Germanys highest Mountain Peak – Zugspitze (almost 3,000 m). In fact, this will be the average altitude of the entire race. Since many people scratched due to high altitude sickness the prior year I flew to Kazakhstan about three weeks before the race start.
My ex-colleague is from Kazakhstan. It´s bloody cold in winter and damn burning hot in summer. Not only it´s the 9th largest country in the world, but it´s also Nr. 12 of the lowest population densities. From the airplane we could already see the snow-capped 5000m+ peaks of the Tian Shan Mountains behind Almaty. The second-largest city of Kazakhstan is located just a bit north of the Kyrgyz boarder. There are mountains in the south and a large flat land in the north that stretches all the way up to the Russian border.
In late July my brother and I finally headed to Almaty, Kazakhstan, with a changeover in Kiev, Ukraine. We only had 45 minutes to change plan and while we managed to get to the gate just in time, our luggage and bike boxes didn´t. The friendly airport stuff managed to send the bikes and back bags to our apartment. We wanted to stay in Almaty for two days anyway, so this wasn´t a big deal.
Seeking to find out how my body would react on higher altitude we rode up to Big Almaty Lake and even further to "Kosmostantsiya", an almost long forgotten weather station. Only about 15 Russians lived there and it didn´t feel like they had seen a lot of tourists. On the way up, we passed beautiful "Big Almaty Lake" and hundreds of viewpoints. I pushed my bike on the steeper sections as my knees still hurt after the overload at the Bikepacking Trans Germany. The time at the weather station was awesome. Pretty quite, but awesome. Next station: Altyn Emel Nationalpark. This was one of the greatest places I`ve ever been too. One moment, we turned for 360 degree and felt like being on another planet.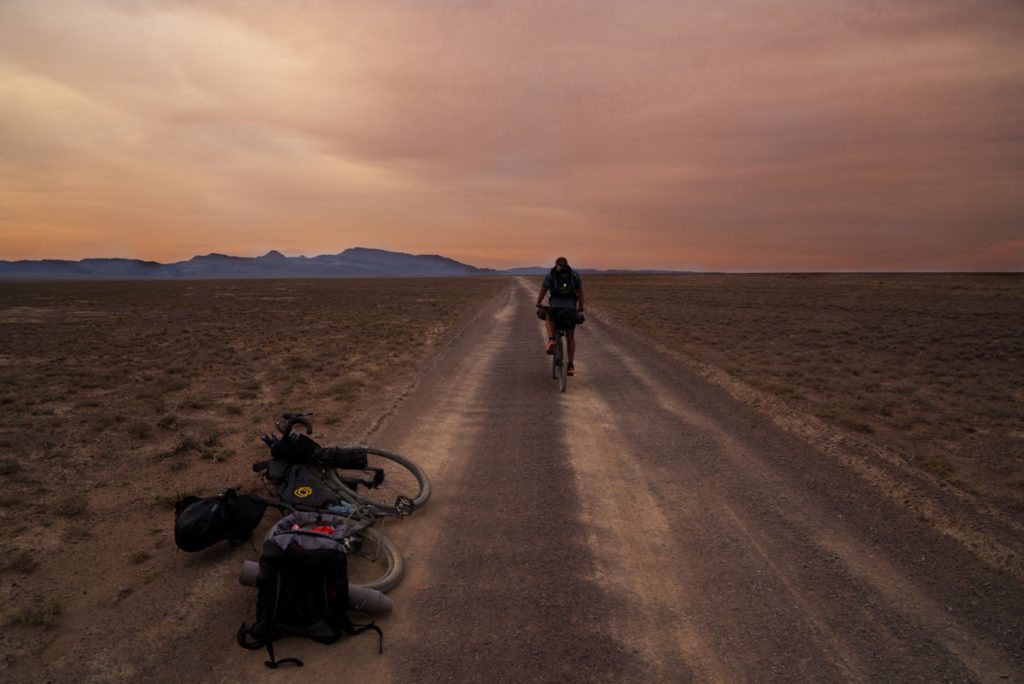 Kyrgyzstan – "The Switzerland of Central Asia" and "Last-Minute-Preparation"
There is a reason why Kyrgyzstan is – among all other mountainous countries – called "The Switzerland of Central Asia". The mountainous region of the Tian Shan covers over 80 % of the country. Even the remaining valleys and basins are higher than most mountains in Europe.

Bishkek is quite busy and I felt like there is not much going on there. So I got back on my bike and did the first track of the Silk Route Mountain Race. Not only knowing that it´s going to be tough, but also ridden one of the major passes of this race would probably give me a better understanding of the challenges of this bikepacking race. I head to Kegety pass in the early morning and soon realized why this race is called the "toughest race of the world". The way up to the 3,800 m pass was just brutal. The surface was anything between gravel and larger rocks that didn´t allow cycling for many sections towards the end. I met Manuel, another bikepacker wo took part in the race. We finished the day in dusk and pitched our tents on a beautiful grass place at 3,000 m to acclimatise. It took about two hours for the remaining 800 m to the top. Although, I felt a bit dizzy and weak and wasn´t that bad. So we worked our way down. The road surface on the other side of the pass was even worse. Some parts of the road were completely destroyed by landslides. Therefore, some parts weren´t rideable. We turned right and found ourselves in a beautiful valley. Then it happened – I broke my pedal. This was bad! I couldn´t continue and was very lucky that I had just passed a little town where I could ask for help. It turned out that the nice man who I asked for help was just on his way to sell fruits out of his pickup. He took me to the next cross road which was a big help. From there another local picked me up and brought me to Bishkek. Well, it´s so good to be around those friendly people.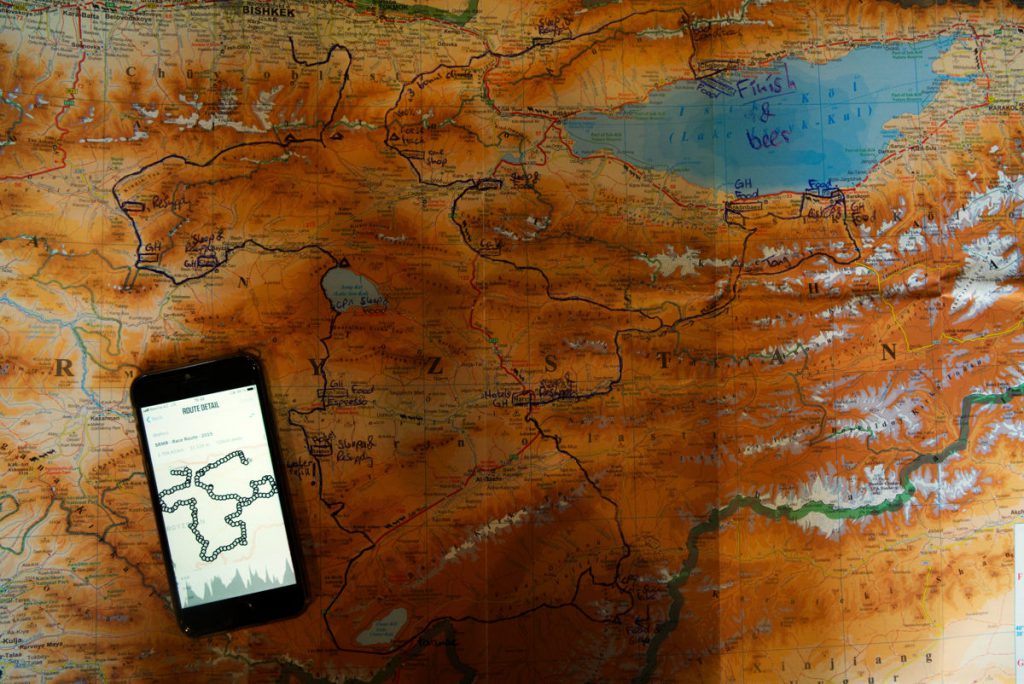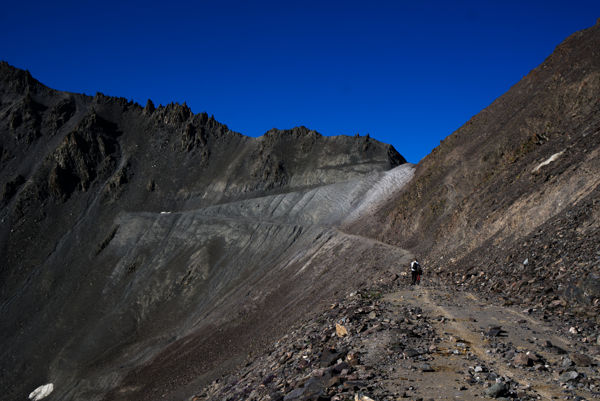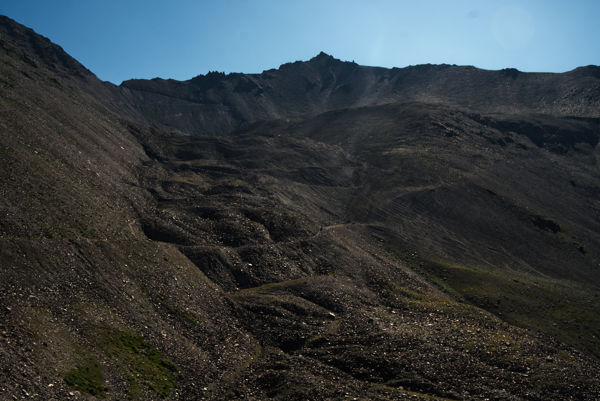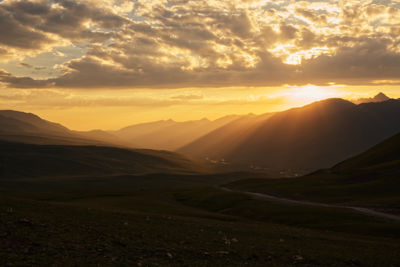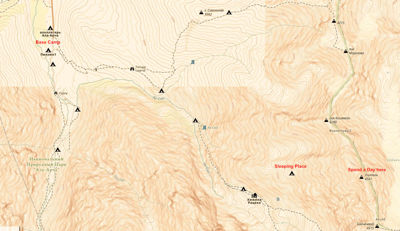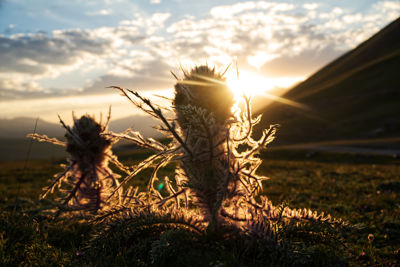 Eric, a bikepacking dude from Germany was going to fly to Kyrgyzstan and three days and brought the new pedals. In the meantime, I went to the Ala Archa National Park to spend three more nights at a higher level (between 3,500 – 4,000 m). I highly suggest going up there before the race start. I met many people who didn't have the extra time to acclimatise and they suffered! They suffered a lot. The race route includes stretches over 3,500 m for more than 100 km. So if you feel sick, there is no way of simply going down. You will have to push through. And the more acclimatised you are, the less problems you will be faced during the race.
Ala Archa National Park is only a 30 minute drive. You can either go there by public transport (take the marshrutka number 265 for 30 soms/ person) or just ask a taxi driver. I tried to take a public bus, but asked a taxi driver after no bus came. The price was about 600 soms. Keep in mind, they will only bring you to the gate of the National Park. From there, it's a few kilometres to the "real" start of the park. People are very friendly, most probably you will be picked up by a drunk Kyrgyz tourist. There is a hotel and a small kiosk (2019). I hiked the main path to the base camp. Don't be fooled by the number of hikers in the beginning of the track. Many people only go a few kilometres and turn back before the real climb start. This is a tough hike with loads of loose rocks. Arrived at the base camp you can treat yourself with some snacks available in the small cottage. Follow the track in turn left after 500 m. You will be facing a very steep tracks and it might look like there is no track. But there is, just keep going towards the tent symbol on GAIA GPS. Even though this symbol indicates a place to pitch your tent, there are only rocks. It's not possible to pitch a couple of tents, but if you are alone you should be fine. I stayed there for three days until my food was empty. You can leave your tent, climb up to the summit and spend your day there (don't worry, there is nobody who would steal your stuff). Since there is no water resupply after the base camp, make sure you carry 4 or 5 bottles.
That´s it. Preparation done. I was very looking forward to meet the other riders and then ticktock, it's only two days until race start.